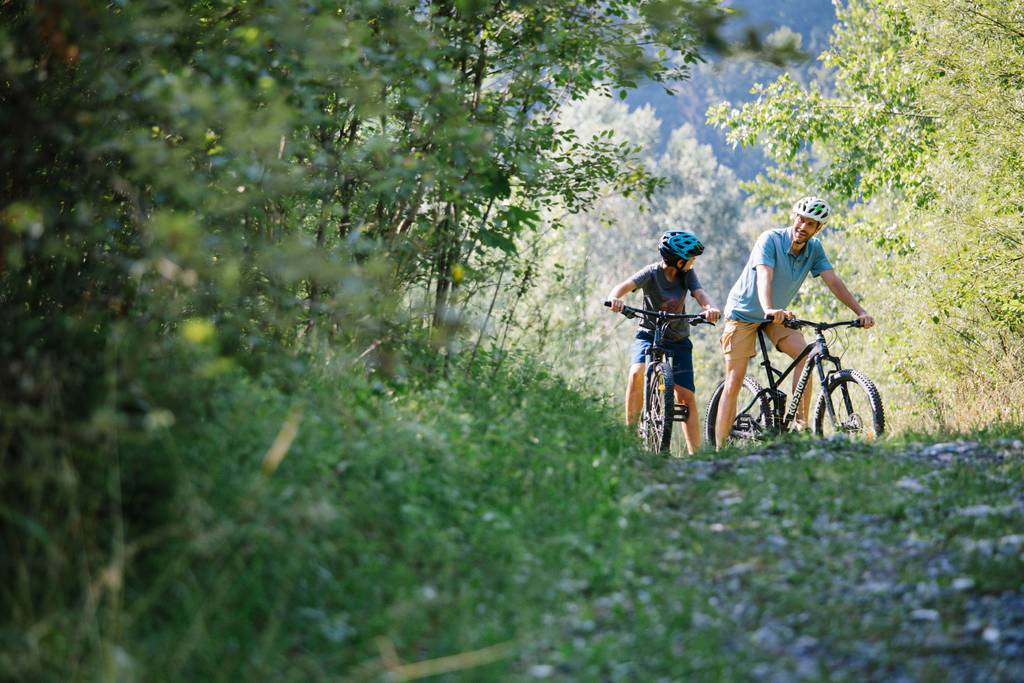 Go mountain biking and discover the pleasures of the great outdoors
Club Med provides mountain bikes for collective rides that are led by our G.Os. Adapted to each cyclist, both young and old, the equipment provided is designed for mountain paths.
Whether you're seriously sporty or just fancy an outing, mountain biking is a great way to enjoy mountainous terrain during summertime. Head down marked trails, cross shallow streams and whiz down mountainous country lanes. Surrounded by nature, go at your own pace, marvelling at the summery landscapes along the way.
Fresh air and large expanses await. Settled on your mountain bike, you can freely explore trails and discover an exciting environment that's dotted with forests and lush prairies.