Discover our resorts in Turkey
Enjoy a luxury all-inclusive Europe holiday with no hassle whatsoever when you travel with Club Med. The climate in Turkey holiday destinations can vary hugely depending on where you choose to take your European break. Coastal areas enjoy a Mediterranean climate with hot, dry summers and mild, wet winters. Inland areas tend to experience much more severe weather, with sharply contrasting seasonal temperatures, and especially harsh winters.
Turkey Highlights
Sun, sea, sand and lots to do makes Turkey the perfect choice for holidays with the family
Perfect for family summer holidays and cultural getaways
Enrol the kids in a Flying Trapeze school
Visit the narrow streets and historical ruins of Anatlya
Enjoy the buzzing, friendly atmosphere of a local coffeehouse.
Explore the Taurus mountains with a 4x4 Safari adventure
Sail along the turquoise coast in a traditional wooden caïque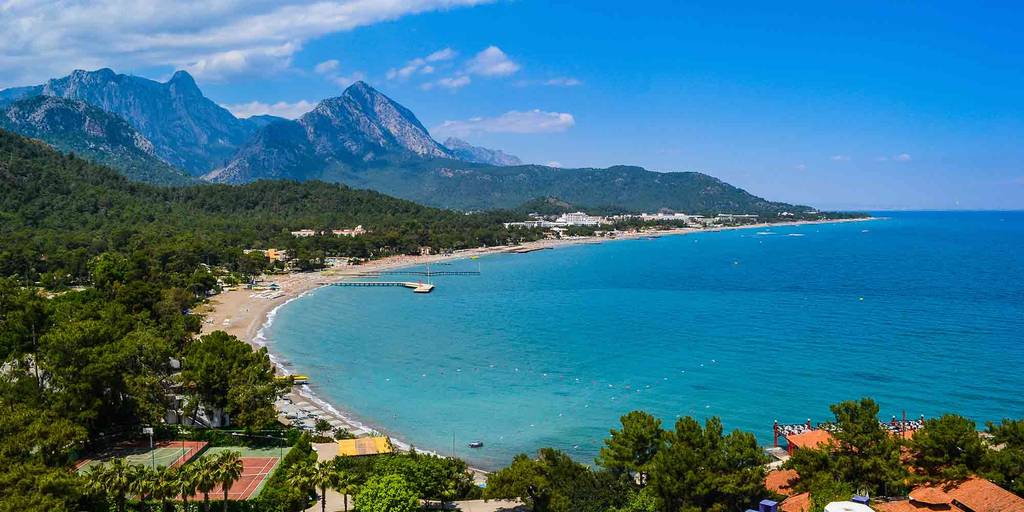 The holiday of a lifetime
Enjoy effortless luxury and Mediterranean climates with our all-inclusive holidays to Turkey. Choose from a range of adventures across land and water or find your perfect oasis where everyone can chill out. Unforgettable experiences, vast sea views and beaches that stretch for miles: it's all yours.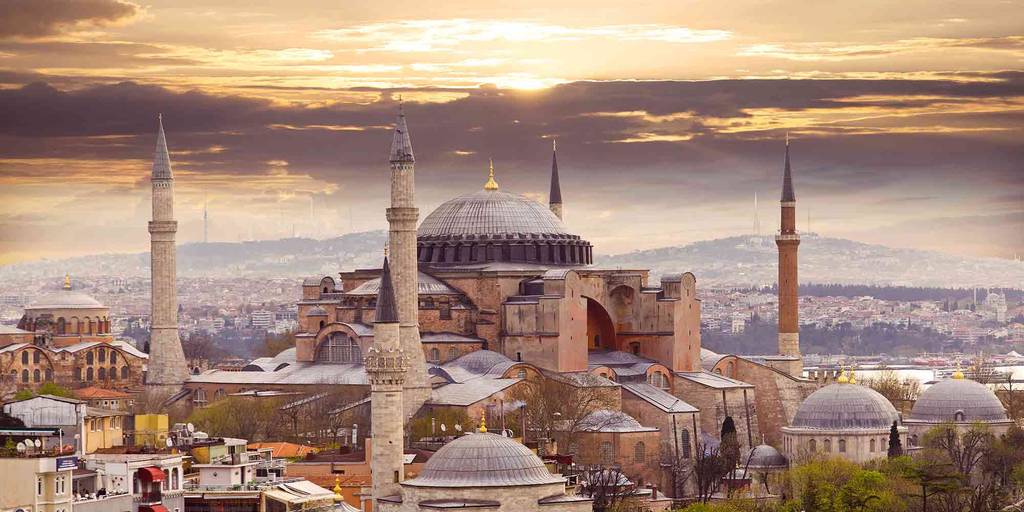 Our Turkey holidays offer everything. There's water sports aplenty and a multitude of other activities from tennis to archery. Take a day trip to bustling, history-packed Istanbul and wonder at the vast domes of the Hagia Sophia. Explore the fascinating Beldibi Cave and its prehistoric ruins. Or hop on a cable car to the top of Tahtali mountain and experience the amazing views.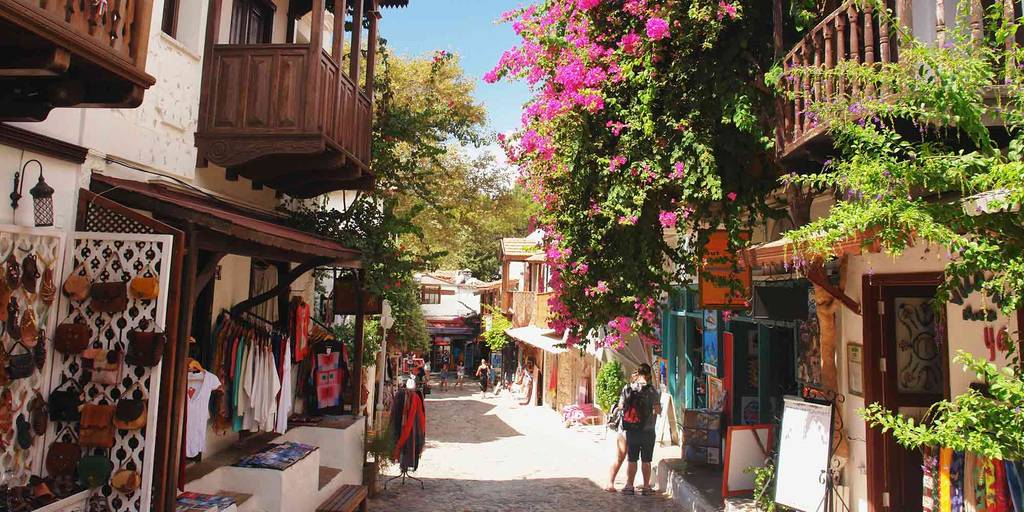 From the dazzling blue sea to golden beaches and deep tans, family holidays in Turkey are a multicoloured paradise. Walk the bustling streets of Kemer, testing your haggling skills in fascinating shops full of trinkets. Board a ship for an amazing sea adventure to discover the sunken city of Simena. Or ride horses through a countryside abundant with rich aromas and ancient trees.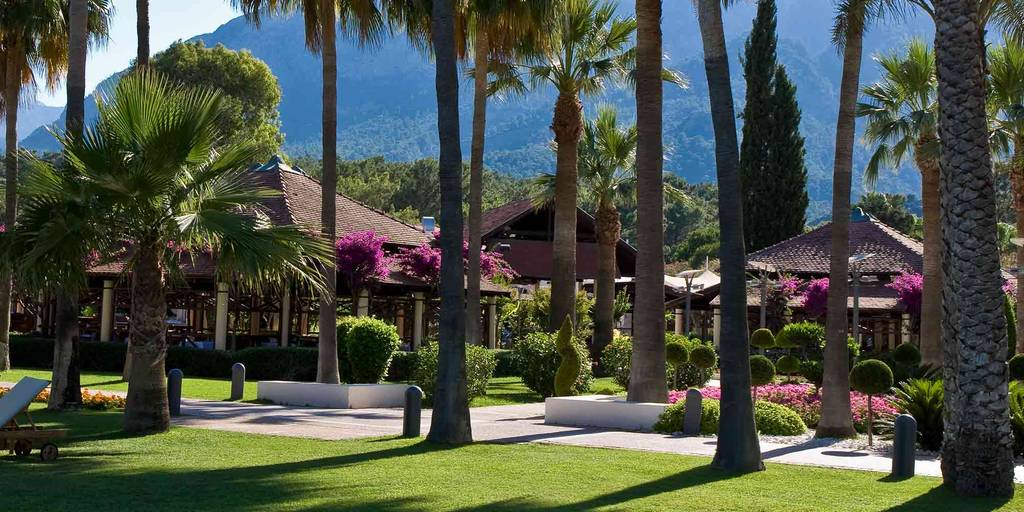 Flying time: 11 hours
Time difference: -5 hours
Currency: Turkish Lira
Best time to visit: June - September
Well known for: Beautiful nature and beaches - historical places
Languages: Turkish
At the crossroads of cultures and eras, experience much more than just an all inclusive holiday in Turkey
Where worlds collide, the land of Byzantium and the Ottomans: where East meets West, Turkey offers the wonders of both cultures and scenery.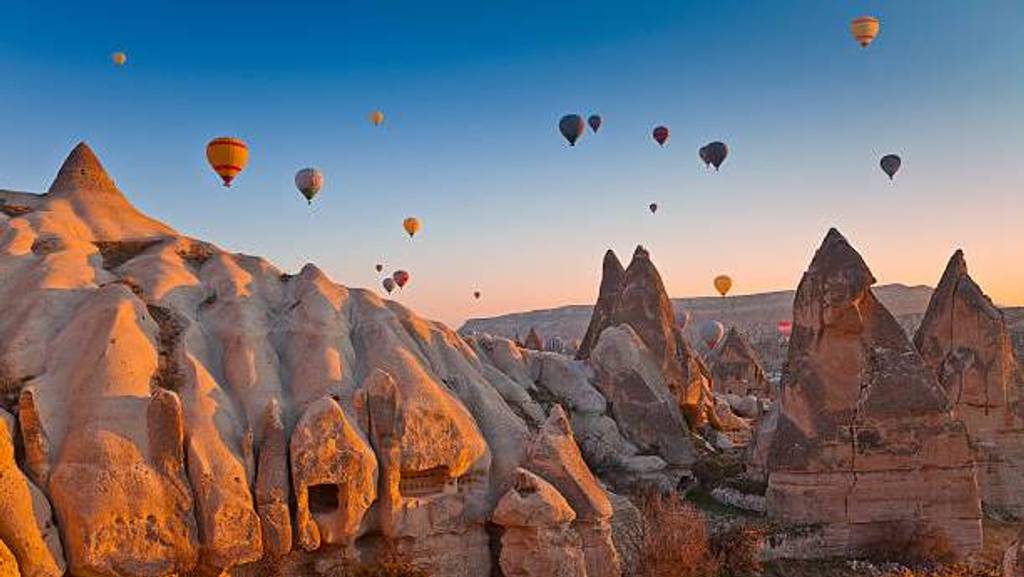 At the limits of Asia and Europe, natural wonders are waiting for your stay in Turkey
Discover incredible landscapes during your all-inclusive stay in Turkey. 3 hours from Club Med Kemer resort, make a stop at the Pamukkale natural site to admire its mineralised waterfalls which are a glistening, pristine white.
The magic continues in Cappadoce, at the Göreme National Park. Amongst the rocks forming chimneys, sculpted by erosion, several cave churches are hidden with incredible rock paintings, providing the perfect example of the beauty of Byzantine art.
30 minutes from the park, the wonders don't cease as you discover the city of Kaymakli and its tunnels covering several kilometres. This underground city, over eight levels, is one of many troglodyte cities for which the region has become famous.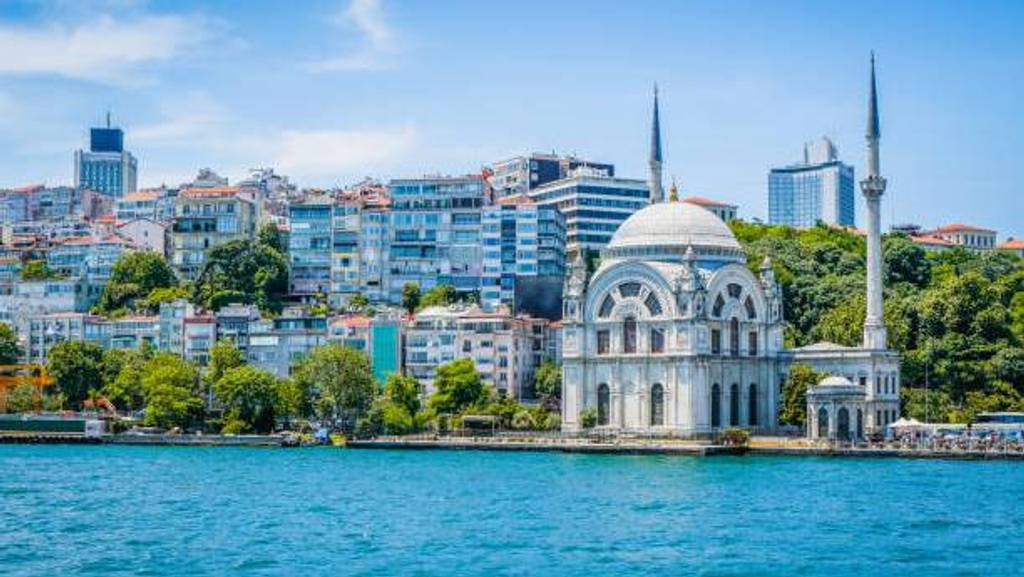 Turkey, a mosaic of civilisations
Nurtured by Ottoman, Greek and Roman influences, Turkey's culture is just as varied as the landscapes.
To brush up on your history, head for Ankara and the Museum of Anatolian Civilisations. Its large collection of artefacts, from the Palaeolithic era to the time of the Ottomans is an incredible archaeological journey.
Continue your cultural immersion in the ancient Halicarnassus: just 30 minutes from Club Med Bodrum Palmiye resort, your stay in Turkey leads you to Bodrum's Greek amphitheatre, which has been perfectly preserved since the 4th century BC.
Just a few metres from the amphitheatre, take a running jump into the medieval period by visiting Bodrum Castle, which was built by the Order of Hospitallers.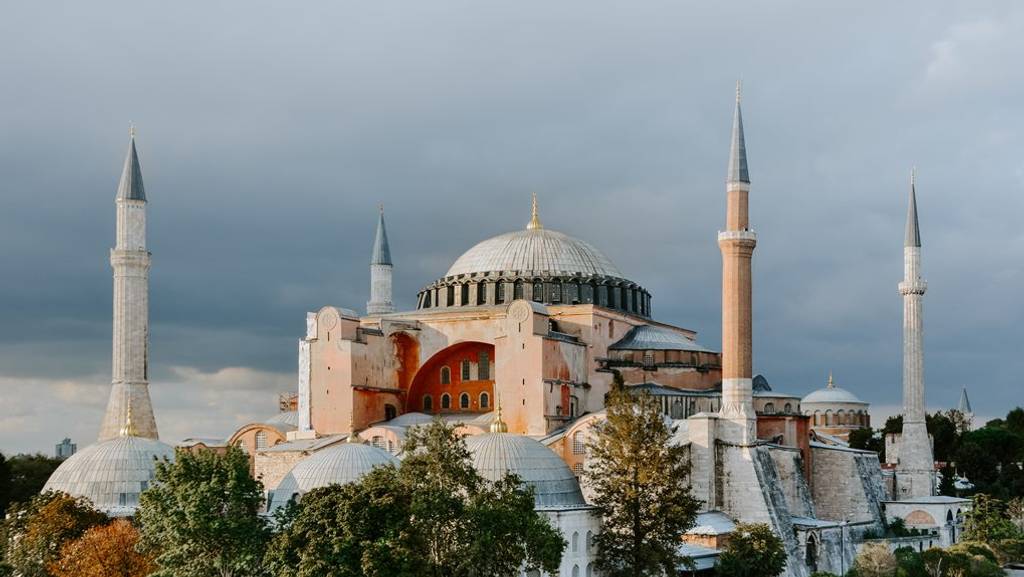 A holiday taking on all-inclusive pleasures and flavours in Turkey
Just like the culture, the cuisine has soaked up various influences, blending Asian, Oriental and Mediterranean flavours. Heading back from the souvenir stands of the Grand Bazaar of Istanbul, try mezze, börek (savoury pastry) and cheeses which are part of the country's rich culinary culture.
Why not take a seat and sip on a Turkish coffee as you admire the Blue Mosque? Discover this model of Ottoman architecture which is the starting point for pilgrims heading to Mecca and delve a little deeper into the secrets at the heart of Turkey.
Finally, bring your all-inclusive holiday in Turkey to a close with a visit to Hagia Sophia, a basilica symbolising this overlapping of cultures. The first basilica of the Christina era was transformed into a mosque before becoming a museum.
You may also be interested in...