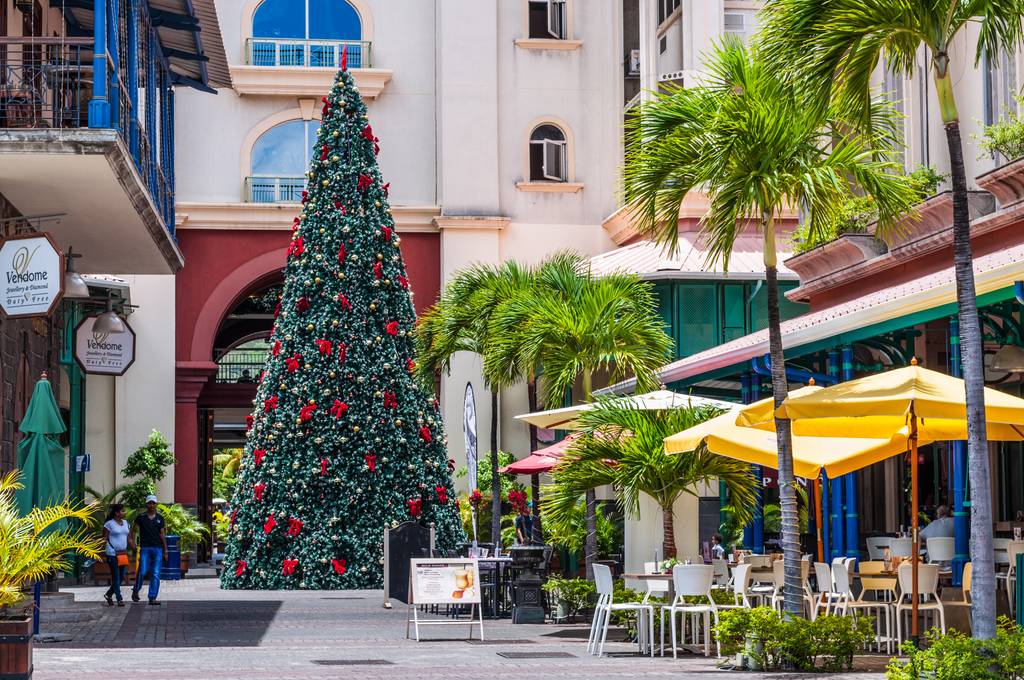 Enjoy a little corner of paradise to celebrate Christmas in Mauritius, with your lover or your family, and put down your suitcases for a holiday in the heart of the Indian Ocean. Port-Louis, the capital of the island, welcomes you for a cultural and festive stay.
In December, you can enjoy a sunny day to discover the city. Take a stroll on the Place d'Armes, in the heart of the historic centre of Port-Louis, then head towards Fort Adelaide, which offers an unobstructed view of the port and the city, as well as the surrounding mountains. A beautiful viewpoint not to be missed on the island!
You can take advantage of the capital's shops to finish your Christmas shopping before heading to the restaurant to enjoy a delicious Christmas meal with your family. On the menu? Rougails of all kinds, carys or other chicken stews, but you can also find fish dishes accompanied by rice or potatoes. Not forgetting the very famous rum arranged to celebrate Christmas as it should be!