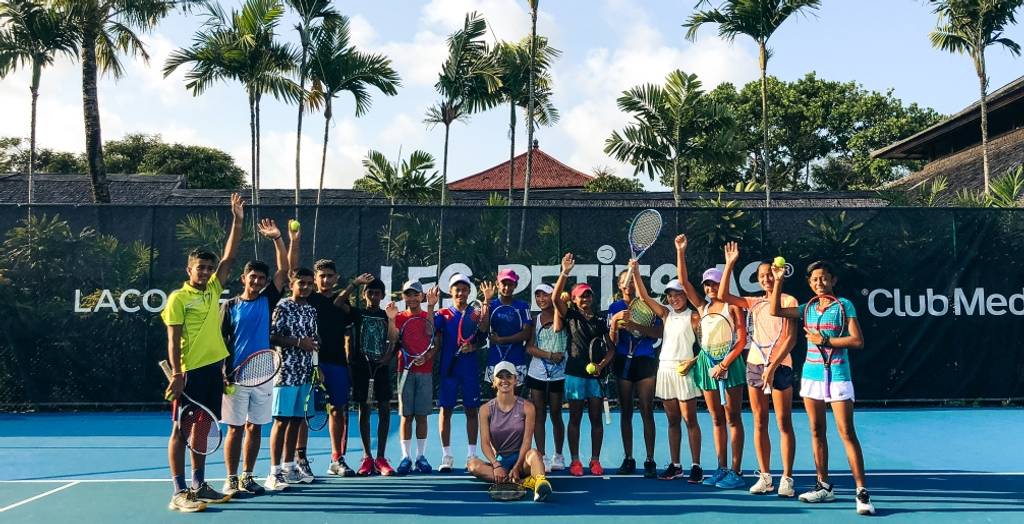 Les Petit As, First Time in Asia
Known for having sparked the careers of top tennis players such as Rafael Nadal in 2000 and Richard Gasquet in 1999, Les Petits As – Le Mondial Lacoste is an international premier junior tennis tournament created in France in 1983, and is considered the World Championship for teenager players exclusively under 14- years old. With more than 300 players from 45 different countries gracing this event worldwide, this highly anticipated sporting event welcomes 45 000 visitors each year in Tarbes and garners over 125 000 live-stream viewers across 151 countries yearly.
On 15th October this year, Club Med Bali will be bringing this distinguished tournament to Asia for the first time, with a confirmed 60 participants turnout from a dozen local and Asian federations.
An exciting lineup of competition is expected with the quality players as the tournament presents an exclusive opportunity for tennis talents across Asia to compete and stand a chance to participate in the world's biggest tennis event of their age category.