APAC Snow Brand Study 2019
Study reveals top destinations, recent trends and market potential for snow holidays
Singapore, 9 September 2019 – Club Med, the premium all-inclusive operator and global snow holiday leader has unveiled the results of their recent Asia-Pacific (APAC) Snow Brand Study 2019(1) as a follow-up from their first snow holiday(2) report in APAC last year. This year's study took a deeper dive into the habits of snow holiday goers, identifying key insights and influences across 11 markets(3) with 2,200 respondents from China to Australia. This comes alongside the launch of the renovated Club Med Sahoro, Hokkaido resort, catering to the global and regional demand for snow holidays and new mountain adventures.
The survey also found an increased interest for European snow holiday destinations among APAC travellers. To meet the growing demand, Club Med is looking to open one resort in the Alps annually, starting with this year's re-launch of Club Med Alpe D'huez – home of the
longest ski slope in the world, and brand new Chalets at Grand Massif Samoëns Morillon,
followed by the new La Rosiere in 2020.
"Results from the second edition of our APAC Snow Brand Study revealed that travellers are looking for more than just skiing or snowboarding activities when visiting snow resorts, with 75% being keen to experience the local food and surroundings – anchoring our emphasis on providing guests with an all-inclusive snow holiday experience," said Xavier Desaulles, Chief Executive Officer, APAC Markets Club Med. "The renovation of Club Med Sahoro, Hokkaido looks to provide our guests with a transformative mountain experience that will not only provide a fantastic snow getaway but will also leave them enriched with authentic Japanese culture and heritage."
"This study is a timely insight into what APAC and Singapore consumers are looking for when planning their snow holidays. With the changing habits and demands of consumers, it would be helpful for us to constantly reach out to gain insights like these that will allow us to better service our guests and enhance their experience with Club Med as we continue to grow regionally and globally," said Vijay Sharma, General Manager of Club Med Southeast Asia.
Below are the key findings from the APAC Snow Brand Study 2019: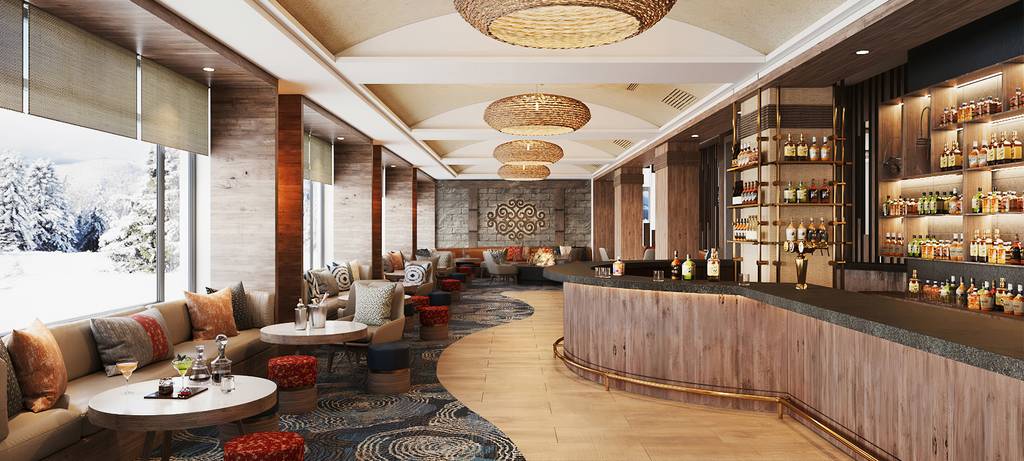 Double digit growth in market size with 68% being millennials(4) reveal high growth potential for the snow holiday industry
The market size grew to 151 million snow holiday goers this year, a 10% increase in market size, which is faster than the average tourism market growth of 6%(5). This highlights a high potential for the snow holiday industry across the globe. The growth in snow holiday goers from last year can be attributed to a few key factors – ease of travel, increase in travel options and increase in snow holiday products. The survey also found that close to 68% of snow holiday goers are millennials, one of the world's largest growing consumer demographic.
Snow holiday goers are chic and affluent, and prioritise creating family moments
Winter destinations are considered to be more premium, as the experiences and activities require necessary snow equipment, facilities, attire, lessons and accessibility to the mountains. Complete with a variety of experiences and activities, snow holidays are seen as an experience for more affluent. About three-quarters of snow holiday goers prefer to travel in style, with 80% willing to pay a premium for comfort. With the target audience being millennial-dominated and 92% of them were found to be family-oriented.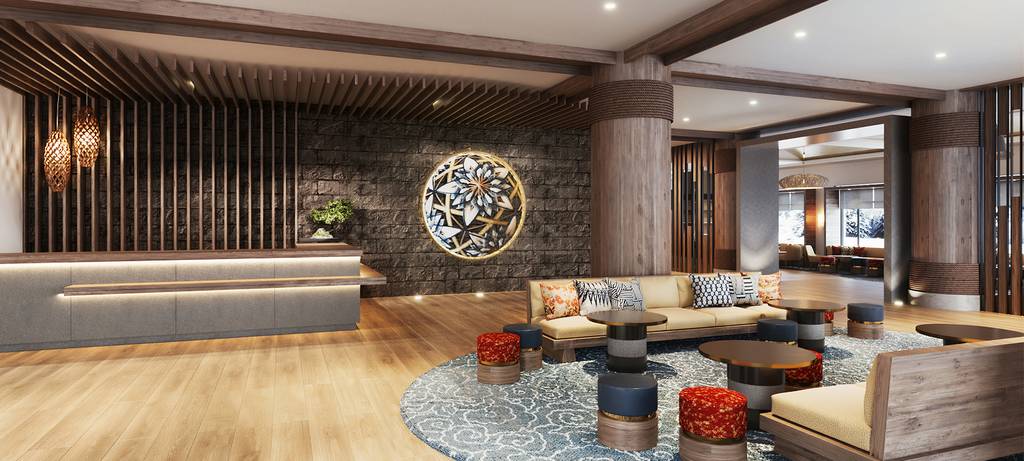 Japan continuously ranks top as the most preferred snow holiday destination
APAC winter holiday destinations are consistently in the lead, with 4 out of the top 5 most preferred winter destinations in 2019 being from the region. According to the study, Japan has once again emerged as the top destination, with an average of 65% of respondents having been there for a snow holiday in the last three years, followed by South Korea (34%), Switzerland (24%), China (18%) and Australia (16%).
As for Singaporean travellers, they prefer to go on snow holidays in APAC – 70% have been to Japan for a snow holiday, and 50% having been to Korea for a snow holiday.
77% of APAC snow holiday goers have Europe as their next destination of choice
The European Alps are still a popular choice for snow holidays, with 77% of respondents planning their next winter holiday in Europe. Over 90% of travellers from India (96%), Indonesia (97%), Thailand (93%) and China (90%) are looking to plan a European snow holiday in the next three years, with Switzerland and France being the top destinations.
Travellers are looking to longer stays and more frequent visits
Snow holiday goers prefer longer stays to fully enjoy the snow holiday experience, with close to 70% agreeing that at least one week is needed to fully experience all that snow holidays have to offer. The evergreen appeal of snow holidays also keeps travellers coming back for more, with 75% going on a snow holiday at least once every two years.
75% seek holistic snow holiday experiences, valuing family time, exploring nature and local cuisines
Singaporean snow holiday goers love and enjoy snow sports, with about 70% indicating skiing and snowboarding as the key factor for going on a ski holiday. Besides skiing and snowboarding, travellers expect holistic holiday experiences, with 75% of respondents indicating that they also enjoy non-ski activities during their snow holiday. Spending time with family (48%), reconnecting with nature (46%), getting to try local delicacies (45%) are among the top value-added services preferred while on a snow holiday.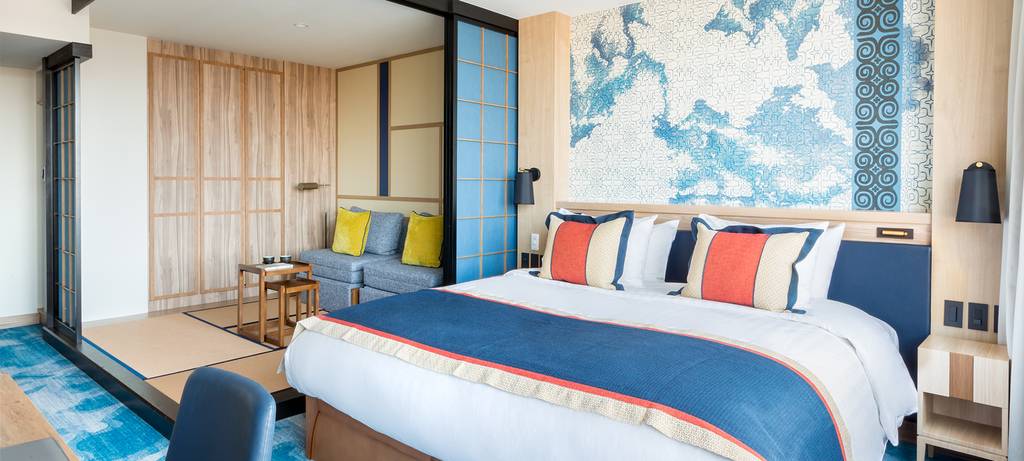 Almost 80% of snow holiday goers prefer an all-inclusive holiday package
With the bevy of experiences and activities that winter holidays have to offer, opting for an all-inclusive holiday package is now becoming the norm. Compared to purchasing everything separately, the study revealed that the top three reasons for the preference include the opportunity to enjoy a variety of activities, convenience and the value-for-money. It also revealed that they were willing to spend an average of USD$300.
"Best age to learn snow sports is below the age of 8," says more than half of respondents
Picking up a new sport or activity is always easier at a younger age, much like learning a new language or how to ride a bicycle. 55% of the respondents believe that the best age to learn skiing and snowboarding is before the age of eight. The study also highlighted that parents in Australia start teaching their kids skiing and snowboarding from as early as the age of two – almost as soon as they start to walk!
Beyond winter, 75% of APAC holiday goers are choosing a mountain holiday over the usual sun-and-beach holiday
Over 75% agree that going on a mountain holiday in the summer is more appealing than going for a sun and beach holiday, with the top reasons being the clean mountain air, getting closer to nature and escaping the heat. For Singaporeans, snow holidays are a respite from the summer sun, with 40% of Singaporeans going on snow holidays to get away from the summer heat. Japan also emerged as the topmost preferred summer mountain holiday destination, followed by Switzerland and New Zealand.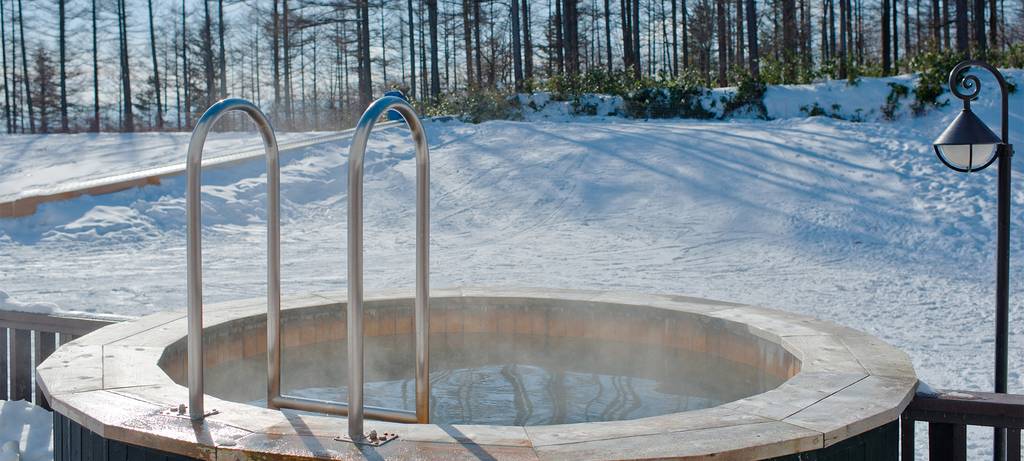 Club Med re-launches Sahoro Hokkaido resort in December with a local Ainu influence
With over 20 ski resorts across the globe, Club Med continues to expand its leadership of the mountains with ambitious growth plans to cater to global and regional demand for snow holidays and new mountain adventures.
At the newly renovated Club Med Sahoro, Hokkaido resort, guests will learn more about the Ainu culture – the indigenous tribe from Hokkaido – through the resort's new design and public spaces. The public spaces including the bar, theater and reception have gone through a major overhaul, featuring a fresh modern look this December. Drawing inspiration from the Ainu ornaments, stitching and
embroidery, the resort interior preserves the beauty and splendor of the culture, presenting a harmonious mix with a modern twist to the traditional Ainu patterns.
Additionally, a new "Magic Carpet", an outdoor moving walkway which will take children and adult-beginner skiers to the top of the training slope, will also be created for the launch of the new resort. Facilitated by certified Club Med instructors, the Magic Carpet provides a safe and exciting experience for first-time skiers.
The new-and-improved Club Med Sahoro Hokkaido resort will also include facilities and activities to provide guests with a holistic snow holiday experience, from an open-air hot Canadian bath amidst natural surroundings, to hands-on traditional soba-making classes. The resort aims to honor local Japanese traditions, while infusing the lively and convivial essence of Club Med. With Japan being one of the top travel destinations in Asia, Club Med Sahoro Hokkaido is the perfect location to reconnect with loved ones and begin new traditions amongst the snow-topped peaks of the Hidaka Mountains, complete with picturesque views.
(1) The research for the Asia-Pacific (APAC) Snow Brand Study 2019 was conducted by Insightzclub in March 2019 among 2,200 respondents in 11 markets across Asia Pacific.
(2) Snow holidays are defined in the scope of the survey as a trip of at least 2 nights to a snow mountain destination of which ski or snowboard and other activities may be a part of.
(3) Australia, China, Hong Kong, India, Indonesia, Japan, Malaysia, Singapore, South Korea, Taiwan and Thailand.
(4) Millennials refer to individuals born between 1981 – 1996.
(5) UNWTO World Tourism Barometer and Statistical Anex, January 2019.