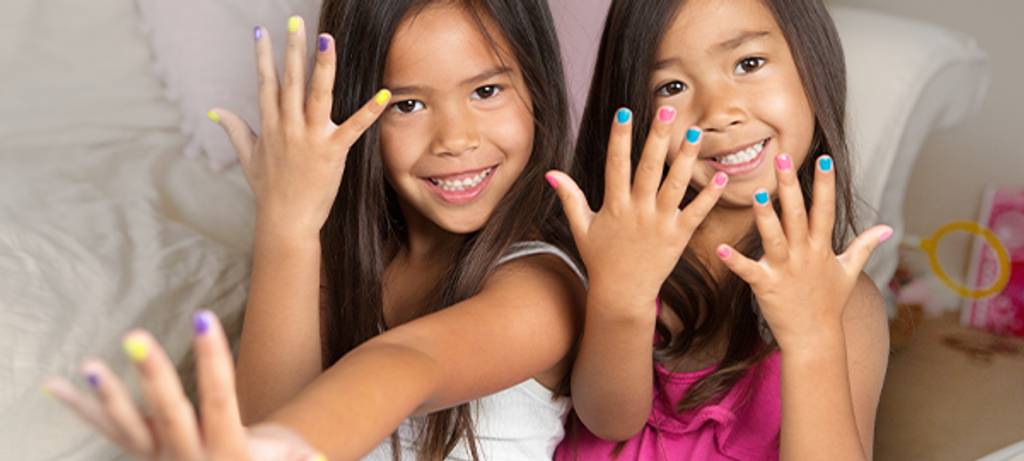 Little hands need lovin' too!
• Start by clipping their nails and using a small nail file to buff the edges so they're nice and curved.
• Then gently massage each finger and work your way up to their palms, wrists and all the way to their elbows.
• Choose non-toxic colours in pastel shades or go for a rainbow manicure where every nail is a different colour. There are lots of child-safe polishes that can be washed off with soap and water too.